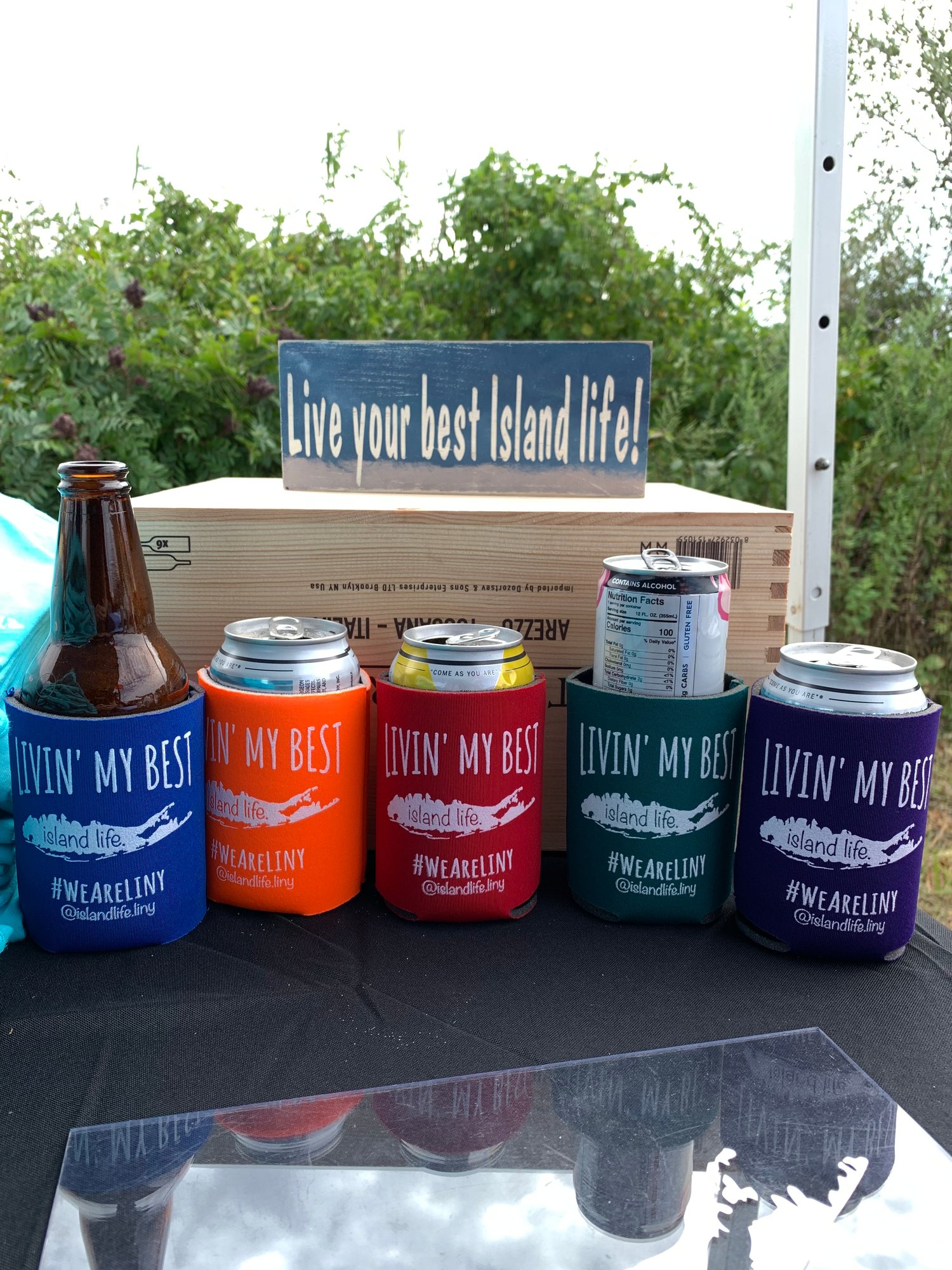 LIVIN' MY BEST ISLAND LIFE - Coozies
These coozies are great. Fits cans, bottles, truly and claws cans and they are stretchy enough to slide into a solo cup or coffee cup. Show your island life pride off.
PS - 1 customer uses it as a cell phone pouch on their cubicle at work. Very clever!