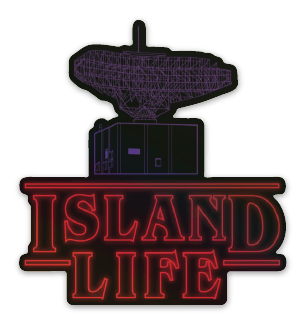 Stranger Island Life Things Decal
FREE SHIPPING
Pictures of this decal don't do it justice. It's metallic holographic finish makes it pop and shine. Head over to our Instagram page @islandlife.liny to see a video of it in all it's glory.
Did you know that Stranger Things is loosely based on The Montauk Project and events that took place at Camp Hero, making it an Island Life thing.
Measures 2.75"W x 3"H